Outrage at speed camera that rakes in £1.3m a year on safe road
A SPEED camera on a road with a near-perfect safety record is raking in £1.3million a year.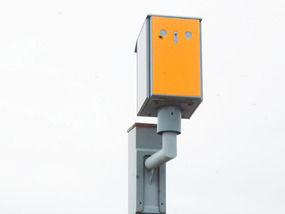 The speed camera on a road with a near-perfect safety record is raking in £1.3million a year []
The Gatso, thought to be the second most lucrative in Britain, catches an average 1,843 drivers a month at a cost of £60 a ticket.
But the A350 dual carriageway in Poole, Dorset, where it is sited has had just one accident resulting in a serious injury in 11 years.
Campaigners slammed the camera as simply a device to "milk the motorist" and condemned the 30mph speed limit as too low.
Ian Bellchamber, of the road safety action group Dorset Speed, said: "The road is a wide dual carriageway with an industrial estate on one side and the harbour on the other. It is not a residential area. According to official figures, there have been no fatalities or serious accidents there for more than 10 years.
"The 30mph speed limit is much too low. As a result, motorists dribbling a few miles over that limit are being fined in huge numbers. This camera has been designed to milk the motorist at a road position that has nothing to do with safety."
The camera was originally set up to catch drivers skipping through red traffic lights. But last summer it was converted into a fully-fledged speed camera under a programme called Speed On Green. The scheme has now been dubbed "Greed On Green" by furious motorists stung by fines.
Mr Bellchamber said: "This camera has to be one of the most lucrative in the country. "The amount dwarfs most other cameras, which is further evidence that something is seriously wrong here. Treating responsible drivers like naughty children while ignoring the truly dangerous ones, is not something that any civilised society should be comfortable with."
David Mallinson, who was caught driving just over the limit by the camera, said: "This has been done purely to generate revenue." Yesterday, Dorset Safety Camera Partnership defended the A350 camera, saying it had not been set up to reduce casualties.
Spokesman Pat Garrett said: "There are warning signs up to inform drivers they have come out of a 50mph area into a 30mph one. We carried out a full consultation with the council and it was found to be a community concern site, not a casualty reduction site."
Earlier this year, a temporary speed camera at roadworks in Peterborough was revealed to be netting £2.1million a year. Previously, a Gatso on the M11 in Essex was raking in £460,000 annually.